No-Fuss, No Hassle, Just Effortless Cleaning... 

Introducing the #1 recommended cleaning cloth of 2021 - It works like magic to pick up dirt and leave your home shimmering clean!
The secret is the revolutionary NanoCloth™ technology, inspired by the design of fish scales. It's unlike any cloth you've tried before.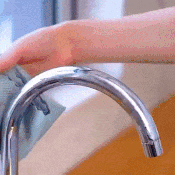 ✅ Perfect, Streak-Free Wiping

Tired of leaving smears or lint behind with all the other microfiber cloths? The Superclean™ cloth is lint-free and smear-free. Thanks to the quality love weave, one quick wipe ensures a lint-free finish. Crystal clear glass and no trace left behind!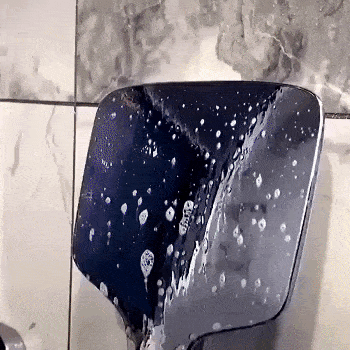 ✅ Super Absorbent
Featuring super absorption technology, the Superclean™ cloth collects dirt and liquid up to 7 x its own weight.

✅ Great For ANY Surface
This simple cloth does it all! It's perfect for: 

Polishing mirrors and glass

Cleaning up spills and even the toughest stains
Drying plates and cooking utensils
Wiping countertops
Cleaning windows
Dusting 


✅ Durable and Reliable
Never worry about poor-quality materials wearing down over time. The Superclean™ cloth was crafted to last. Featuring a durable, long-lasting design means your house can remain sparkly clean for a long time.


✅ Chemical Free
The Superclean™ cloths can be used with water alone - no harsh, toxic chemicals are required! 

How Does It Work?

The Superclean™ cloth is highly effective due to the revolutionary material blend, inspired by fish scales. It can be used either dry or damp.
Wiping and Polishing (e.g. glass, furniture):
For best results, take one damp NanoCloth cloth before going over it with a dry cloth. You can just use water - extra cleaning products are optional. Achieve a crystal clear glass surface or shiny furniture with ease!

Wiping Spills & Messes:
The NanoCloth cloth is super absorbent. Simply take a dry cloth to soak up spills.
♻️ In most cases, no other cleaning products are needed! ♻️
Care instructions: Hand wash or machine wash.
Product Specifications:

Size:
Regular: 30 x 30 cm (11.8 x 11.8 inches) 
XL: 30 x 40 cm (11.8 x 15.7 inches)


Colors: 1 of each (pink, blue, green, grey, gold) per 5 pack i.e. 10 pack contains 2 of each color
Material: EasyClean premium blend of polyester and nylon composite yarn
Uses: Remove stains, clean mess, polish glass, dry dishes - or just about anything inside our outside your home!

Features: 
Antibacterial

Hygienic

Soft, comfortable

Durable, long-lasting

Reusable and washable

High absorbance (hold up to 7x its weight)

Environmentally friendly




No need for harmful chemicals

Reusable

Lint-free, no fibers left behind